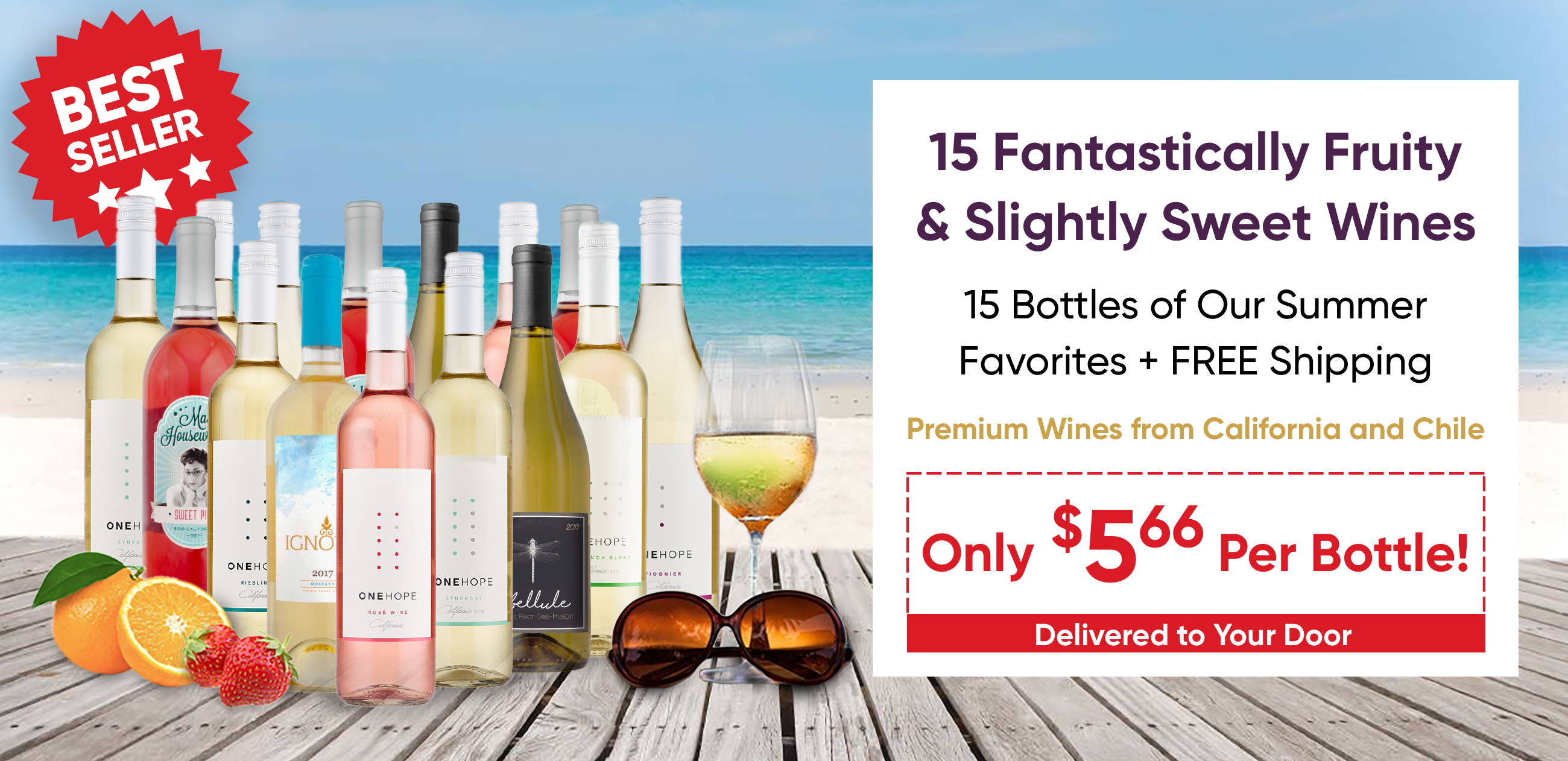 TAKE ADVANTAGE OF THIS AMAZING DEAL AND GET 15 BOTTLES OF WINE PERFECT FOR SUMMER!
We've curated an exceptional pack that hits all the right notes. Fabulously fruit forward, showcasing luscious flavors and with the right hint of sweetness, these wines are absolutely perfect for those who like a little bit of sweetness in their wine. And, with this exceptional deal, you can't beat the price of these Summer sippers!

This is a limited time offer so ORDER TODAY!
Liquid error: product form must be given a product
Liquid error: product form must be given a product
Great wines, great values, and fanatical customer service.

No auto shipping or middle of the night credit card charges.
We guarantee that you'll never pay for a wine you don't like.
"We are now three generations in the wine business so I guess you could say it's in our blood. After all that time, I still am excited by the opportunity to share great wine values with our customers. I am proud of what we have built but I also know that we are only as good as the last bottle. Thanks for giving us the chance to earn your trust."