Bokhabane Cabernet Steak Sauce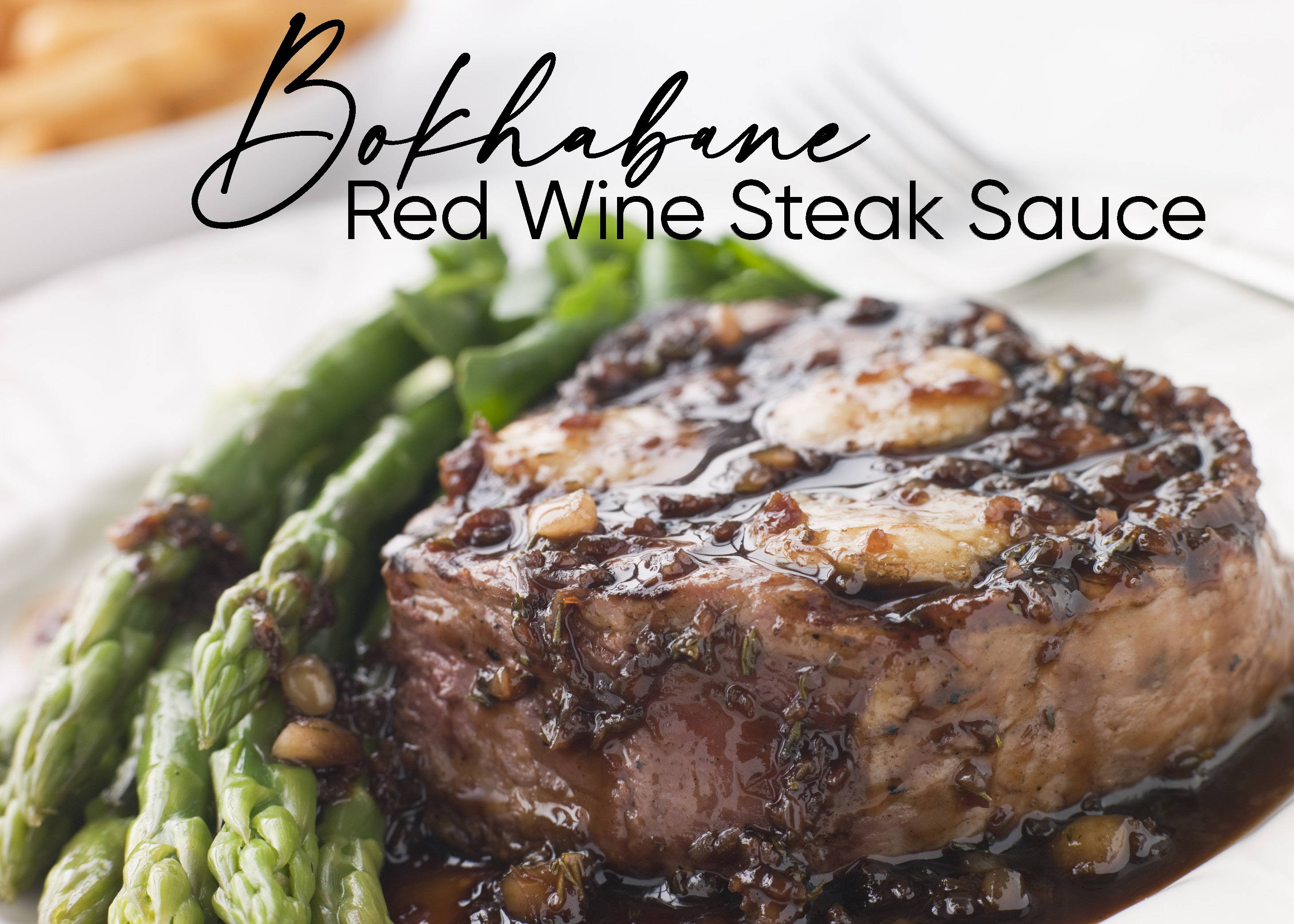 Red wine is a perfect pairing for steak but it can actually be a part of your steak night dinner in a much bigger fashion - you can make a delicious steak sauce with some of your favorite reds. For this recipe, we used a little of Bokhabane Cabernet from our new Magnum 1.5 Liter bottles. The recipe calls for just a little bit to bring the flavor of your sauce up a notch and with the Magnum bottle, you'll have plenty leftover to serve and enjoy!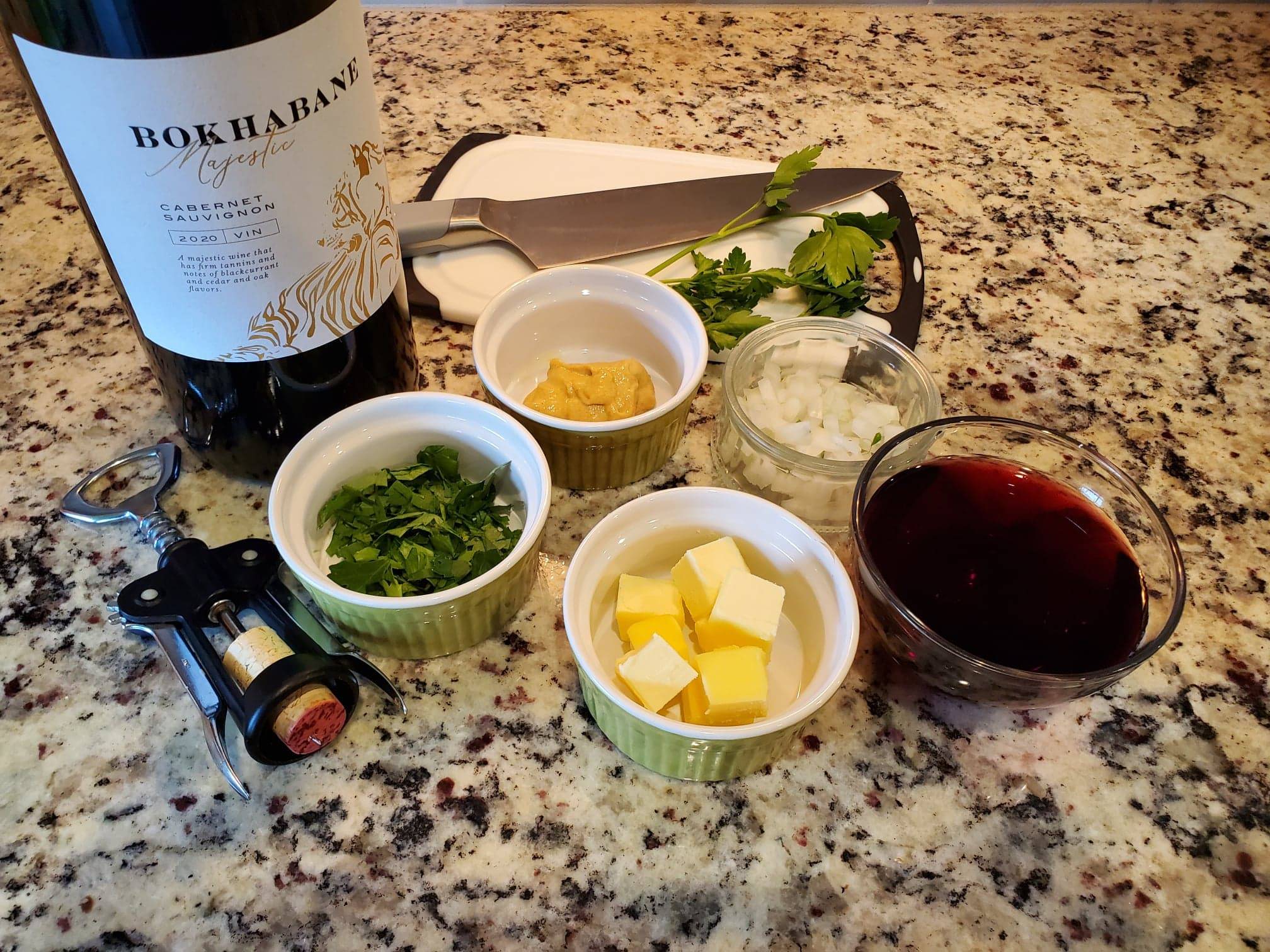 3 tablespoons diced onion

1 tablespoon minced garlic (we like it garlicky!)

2/3 cup Bokhabane Cabernet (or your favorite Splash red)

1 tablespoon Dijon mustard

3 tablespoons of cold butter, chopped

3 tablespoons chopped parsley
1. Simmer onion and garlic in saucepan on medium heat until soft but not brown.
2. Whisk in the red wine and the mustard. Continue stirring and reduce by 2/3 over medium heat to concentrate the amazing flavors together.
3. Slowly whisk in the butter.
4. Remove from the heat, add parsley. Season with salt and pepper to taste and pour over your perfectly grilled steak and a glass of red!