As much as we want to deliver our amazing values to everyone who wants them, each state passes their own laws which define how wine (and other alcoholic beverages) reaches their borders. Until these laws change, we cannot ship to all states.
However, if you live in one of these states, there are still things you can do to get your wine. You are always able to ship these to friends or family members in a neighboring state. Another option is to ship these orders direct to a FedEx or UPS store location in a nearby state where we are able to ship and you can then pick it up.
We understand that wine shipping is complicated and can be frustrating! However, just like with any issue you may have, our expert Customer Service Team is always happy to help answer your questions and do everything we can to get delicious Splash wines directly to your door.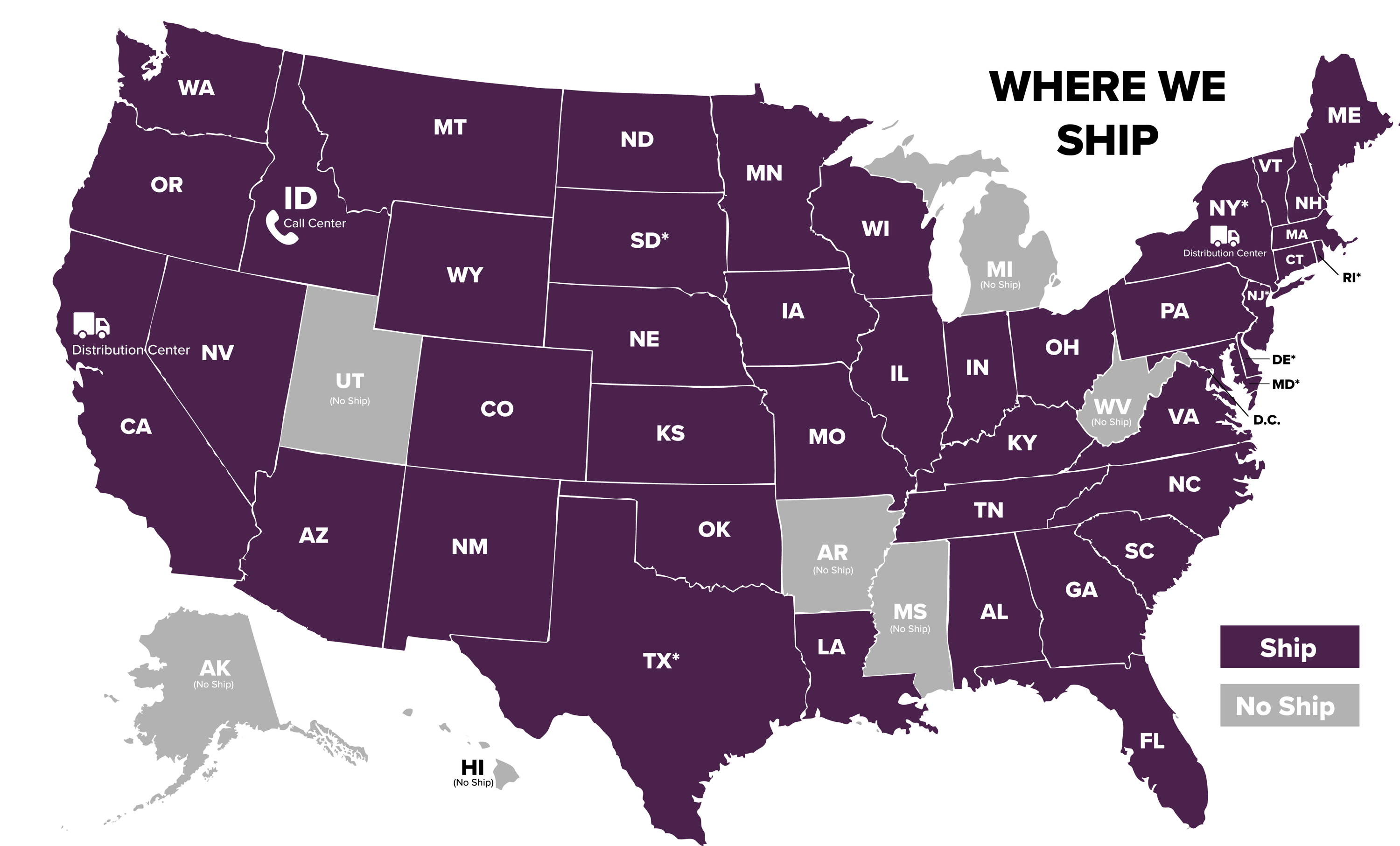 Alabama
Arizona

California
Colorado
Connecticut
Delaware*
District of Columbia
Florida
Georgia
Idaho
Illinois
Indiana
Iowa
Kansas
Kentucky
Louisiana
Maine
Maryland*
Massachusetts
Minnesota
Missouri
Montana
Nebraska
Nevada

New Hampshire
New Jersey*
New Mexico
New York*
North Carolina
North Dakota
Ohio
Oregon
Oklahoma
Pennsylvania
Rhode Island*
South Carolina
South Dakota*
Tennessee
Texas*
Vermont
Virginia
Washington
Wisconsin
Wyoming
(Cannot ship to P.O Boxes)
Typically your order will ship from the facility that is closest to you geographically, although based on inventory restrictions some orders will ship from the farther location. You'll get the tracking information as soon as your order ships, and you can check that to see when to expect your package. In addition, you can always reach out to our fantastic customer service with any questions about your shipment!