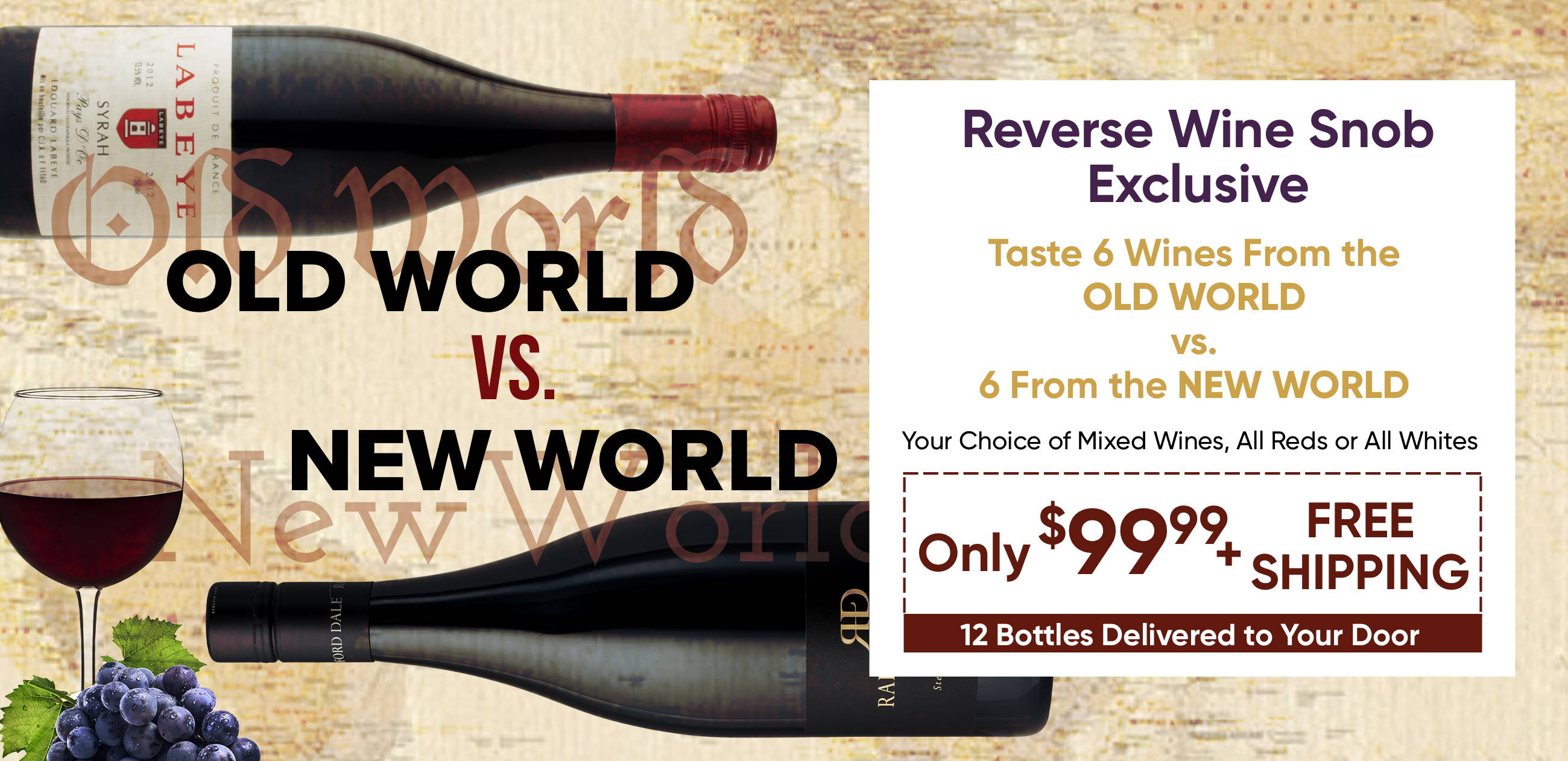 Reader Exclusive: Old World Vs. New World 12-Pack

Wine snobs always talk a lot about terroir and how the vineyards matter but does it really make a difference? This Reverse Wine Snob Exclusive Deal will give you the chance to find out for yourselves. We've curated 6 wines from Europe, 3 reds and 3 whites, and then found 6 counterparts from throughout the New World. You'll be able to try a Cabernet from Spain next to a Cabernet from Argentina or a Viognier from France next to one from California. This really is an amazing way to try Old World vs. New World wines. The best part is that all of these wines are delivered to your door for just $99.95 + FREE Shipping. No automatic shipments, no obligations, every bottle guaranteed to satisfy you or you won't pay for it. That's a Splash Wines promise.
Liquid error: product form must be given a product
Liquid error: product form must be given a product
Great wines, great values, and fanatical customer service.

No auto-shipping or middle-of-the-night credit card charges.
We guarantee that you'll never pay for a wine you don't like.
"We are now three generations in the wine business so I guess you could say it's in our blood. After all that time, I still am excited by the opportunity to share great wine values with our customers. I am proud of what we have built but I also know that we are only as good as the last bottle. Thanks for giving us the chance to earn your trust."